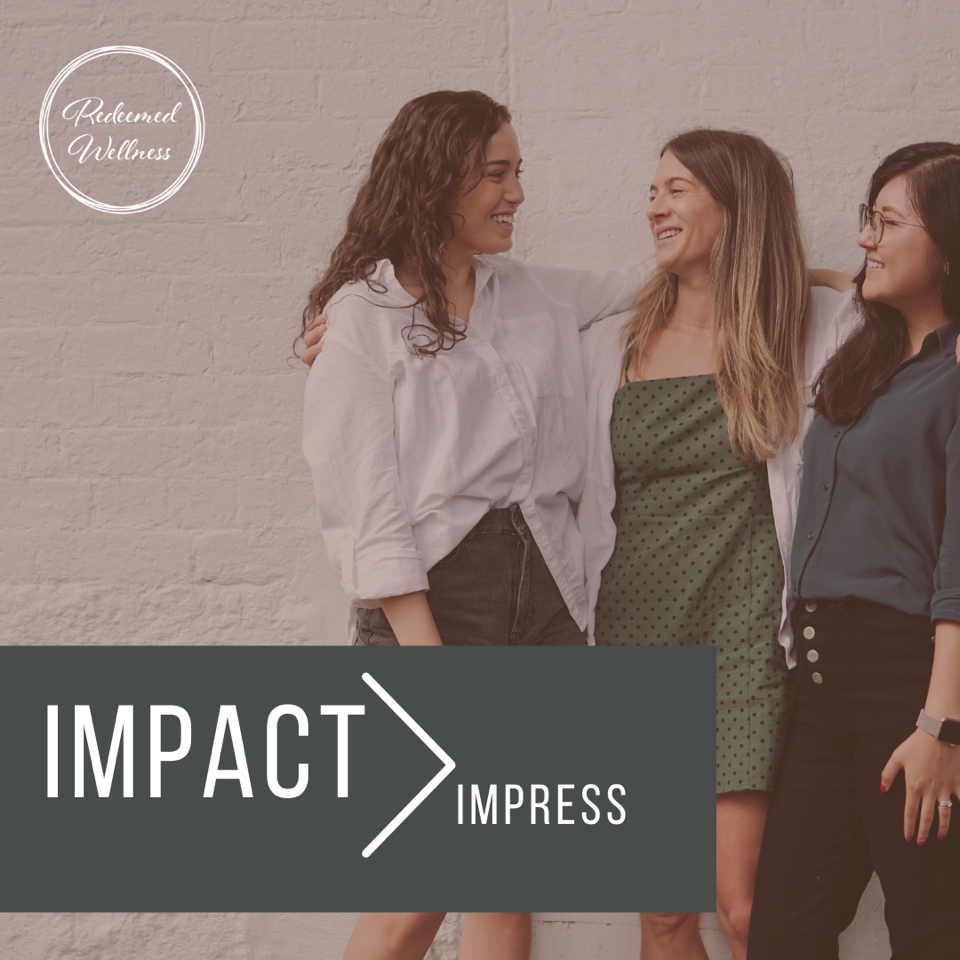 February Devotion
for it is God who works in you to will and to act in order to fulfill his good purpose.
When we look at the life of Jesus everything he made an impact on the lives of those he touched.  He never strived to make an impression, he wasn't concerned with what people thought of Him.  He walked in obedience to the Father with everything he did even sacrificing His life on a cross so we could have eternal life.
The dictionary says,
IMPRESSION- an idea, feeling, or opinion about something or someone .
IMPACT- having a strong effect on someone or something
Throughout history, the impact Jesus had on the lives of people has never been exceeded. No other leader has inspired so many positive changes in the lives of his followers. People who have encounter the risen Christ are totally transformed. When people encounter Jesus, the blind could see, the deaf could hear, the sick were healed, the dead lived and the good news was shared across the earth (Matthew 11:5). Their outlook on life is altered forever. Staying true to their faith, they stand strong when faced with hardships, persecution, and even death. Many have commit their lives to serving others and going to the ends of the Earth to share the love of Jesus.
So when we think about it an impression is when we do something for ourselves but making an impact is what we do for others.  Here's a question for you, as a believer in Jesus Christ. Do you want to make an impression or an impact with your life?
I think there are few things that are essential if we want to make an impact.
~Relationships – I believe that true impact happens when we have a relationship with the other person.  When you build a foundation on truth, honesty and love you are more apt to hear and listen to what the other person is saying.
~Humility – humility means the quality or state of not thinking you are better than other people. I believe that if you are person with humility others trust you and believe that you really care.
~Authenticity – when we show up as our true selves with all our flaws and shortcomings it gives others the freedom to do the same.  I believe that in the midst of imperfection is where impact can happen.
When we show up without trying to impress people and have authenticity, humility and build relationships great impact can happen.
As I was praying about goals for 2022 I kept coming back to the word impact.  And when I think about the things I do on a daily basis, I don't ever want to impress people.   When I teach classes I don't ever want to impress my participants with elaborate words or amazing workouts.  I want to make an impact.  I am simply a vessel for the Lord and my greatest desire is for everything I do and say to make an impact for the Kingdom of Heaven.  I want the people I encounter to see Jesus in me. Like Philippians 2:13 says, I want God to work in me and what he is doing in me overflow out of me to touch those that I encounter.
How are you making an Impact in your corner of the world?