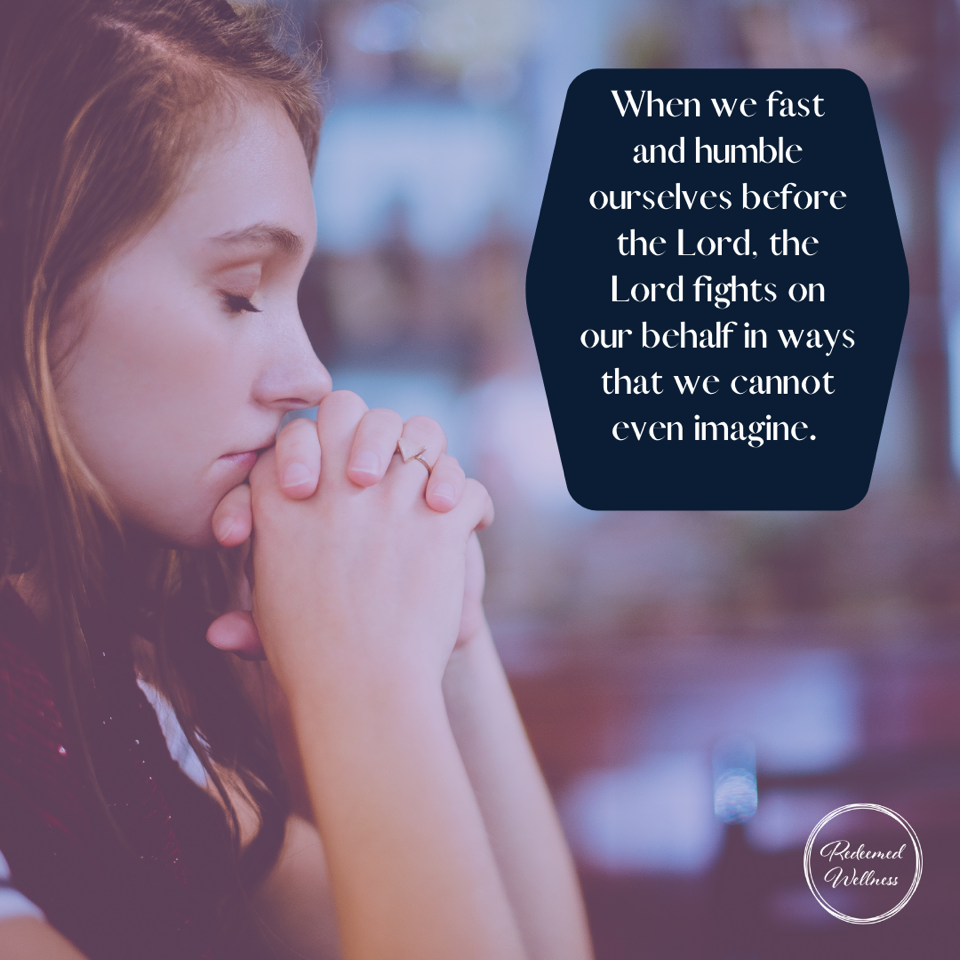 January Devotion
Matthew 6:16-18
says, "And when you fast, do not look gloomy like the hypocrites, for they disfigure their faces that their fasting may be seen by others. Truly, I say to you, they have received their reward. But when you fast, anoint your head and wash your face, that your fasting may not be seen by others but by your Father who is in secret. And your Father who sees in secret will reward you." Fasting is a secret declaration to yourself and your heavenly Father that you want more of what he has to give you. It's a private plea for the abundant life that can only be found in more of God and less of the world. And God responds to our pleas with his glory and grace causing the cares of this world to pale in comparison to the abundance of God's love.
Well another year has begun!  I'm not sure about you but 2021 was harder than 2020 for me and I am happy to see it come to an end. I felt like every time we got through one challenge another one popped up.  But the one thing that was constant was The Lord.  Never once did my family or I have to walk through anything alone.  When I look back over the year I can't help but be reminded how important prayer and fasting is.  Prayer and fasting always seem essential when we are going through a difficult situation but I also believe it is essential before we start anything new.  And with the new year many of us set new goals and intentions. I truly believe any time we start something new we should always seek the Lord through pray and fasting.  As we start a new year many churches will do a corporate 21 day fast, this is a great opportunity for us to seek the Lord for his direction and guidance as we enter into the new year.
When we fast and humble ourselves before the Lord, the Lord fights on our behalf in ways that we cannot even imagine and we experience his love and power in new ways. When we adopt habits of following Christ, through God's power we can grow, serve, and praise the Lord in new ways.  God has provided us with many spiritual disciplines to help us get closer to him, one of them being prayer and fasting. Every year I begin with a time too fast and pray and seek the Lord for what He wants for me in the coming year.  I typically pick a word for the year and then write out a statement, for example in 2021 my Word of the Year was CONNECT.  And then I write out how I am going to apply that word to my life.  This is what I wrote out for 2021
CONNECT
with God
with Jerry
with my kids
with my friends
with my calling
And then I write out some actions to apply to these goals
To have true connection, I need to REST, BELIEVE and have COURAGE.
To connect with God I need to spend time in His word and REST in His presence.
To connect to my calling I need to BELIEVE that God has given me specific gifts and has equipped me to walk out what he has called me to.
To connect on a deeper level with my husband, kids and friends I need to have the COURAGE to be transparent and vulnerable.
The enemy is always prowling around waiting for an opportunity to steal, kill and destroy, but when we dedicate time to prayer and fasting we unlock the power of the Holy Spirit and battles are being won that we may never see.  Can I challenge you to set some time these next few days/weeks to pray and fast and seek the Lord for what he has for you in 2022.  Submit your goals to Him and see what He can do in and through you.