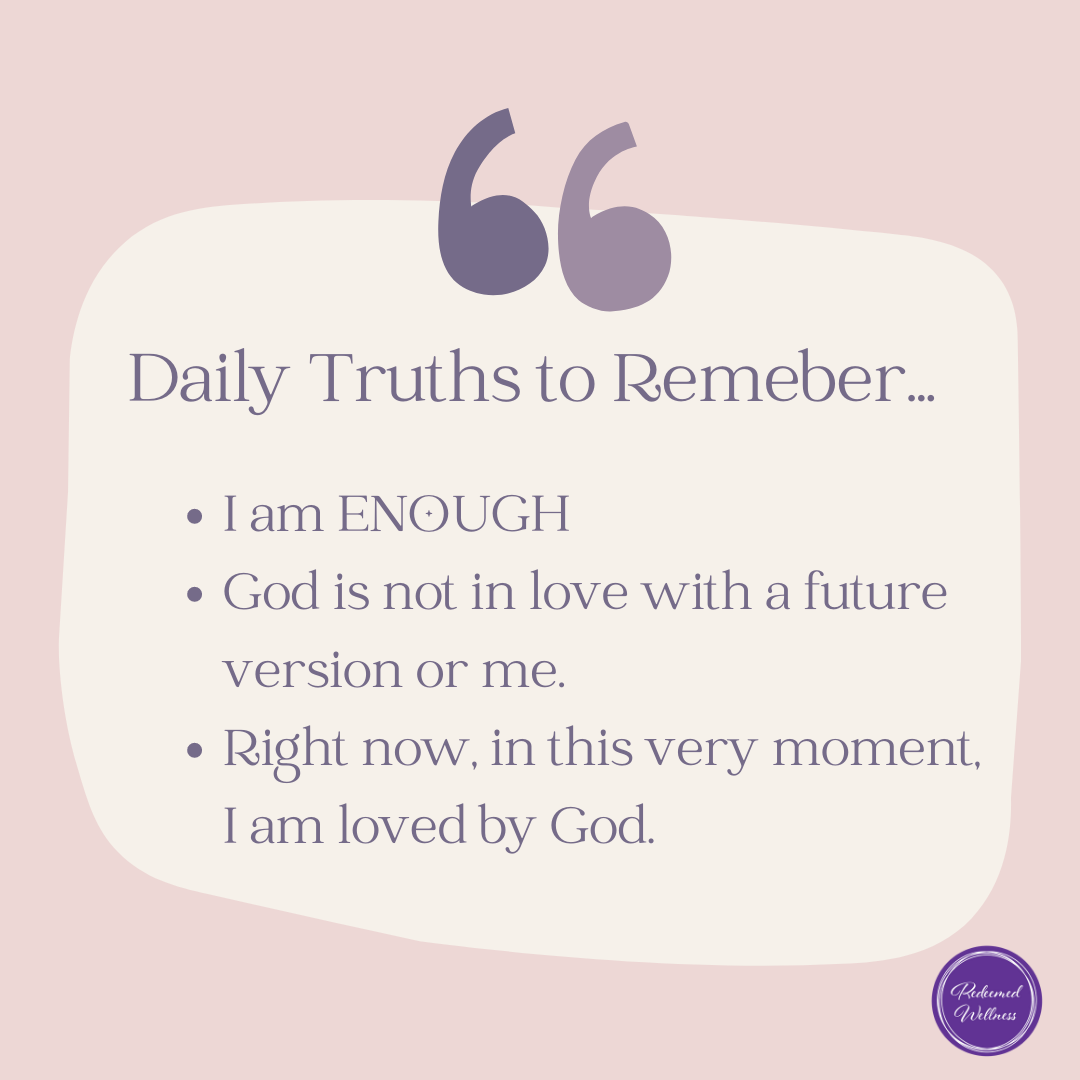 I am Enough
Romans 8:38-39 For I am convinced that neither death nor life, neither angels nor demons, neither the present nor the future, nor any powers, neither height nor depth, nor anything else in all creation, will be able to separate us from the love of God that is in Christ Jesus our Lord.
Have you been taught that you need to earn love?  Have the praises from your accomplishments made you feel like that is how you earn love?  Has the criticism from your failures make you feel like you need to be better in order to earn love?  Have the people around you make you feel like you need to earn their love?
God's love is pure, unconditional, trustworthy and constant.  You don't need to earn his love.  He loves you because he created you! God's love for you does not change. He is constant in his thoughts towards you. He does not waiver in his dedication to walking every step of your life with you. No love from this world can relate the love from the one that created you. The love from family and friends is a sweet blessing but it can never replace the love of God.  He knows everything about you from your gifts & talents, your flaws & imperfections. He loves you anyway. God does not say "go clean yourself up and get better then come back to me and I will love you."  He says "come as you are child, I am waiting for you, I love you." No matter what you have done or what has been done to you, God loves you just as you are.  You are enough in this very moment to accept and receive His love.
Some daily Truths for you to remember
I am ENOUGH.
God does not love a future version of me.
Right now is this very moment, I am LOVED by God.
Friend, I pray that you know how much you are loved and valued.  The world will never satisfy, people will let us down.  But the Lord is constant and always with you.  He LOVES you more than you can ever imagine.  And nothing can ever separate you from the Love of God.